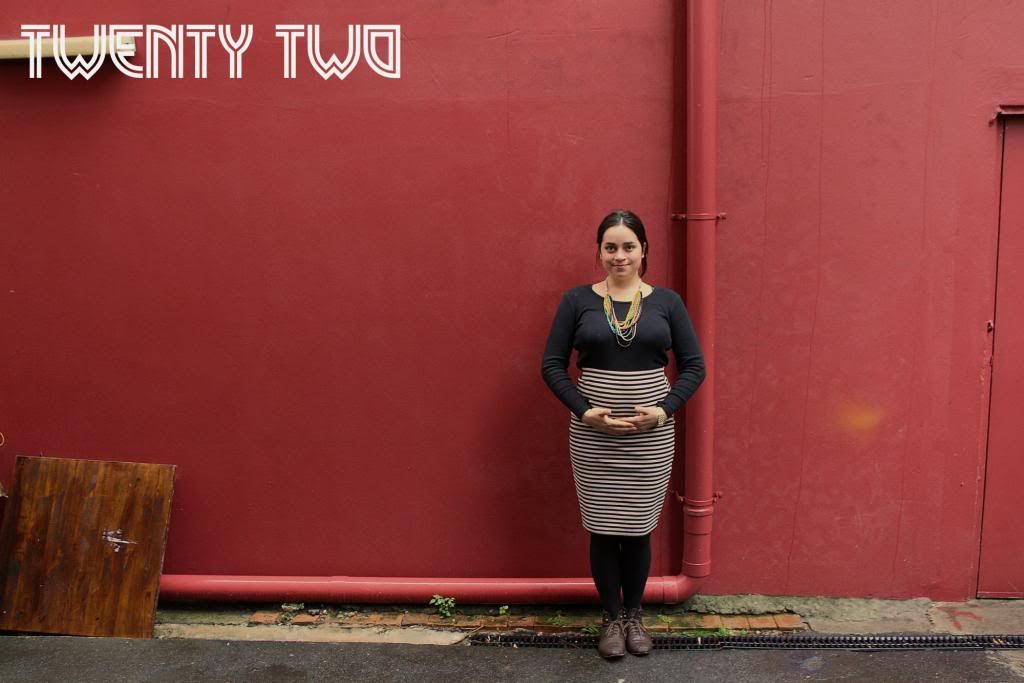 apologies for the out-of-focus(ness) of the photos. I'd blame the photographer but he's too handsome.
wow they really are quite fuzzy.
feeling
emotional. boy oh boy I've been crying at everything. Mostly just the sad things though. Show me a rom-com and I'm gone.
I'm feeling bigger and noticing the change in my centre of gravity. Last time the bigness just made me want to sit around eating chicken nuggets but now I'm using it as an excuse to go for a walk.
Also feeling glad that this spring has me wearing long sleeves and stockings. I can wait for the steaming hot days.
doing
we had our ultrasound on Thursday and found out the gender of our little smalls. More on that later. I'd like to make a sweet little announcement video.
We're also on holidays which is very exciting. We are going to spend next week camping on the central coast. It will be great having Myl around.
thinking
about what it will be like to have a little ...... aha! almost got me!
Yep. Smalls has been on my mind.
twenty two weeks of Lucy
also the winners of the Bosistos lavender giveaway are
over here.